Switch industriale gestito via Web
La serie di switch Industrial Ethernet N-net NT-MIN1063GF-AF4 è Web Managed L2 + switch di rete industriale con switch POE a 6 porte da 10 / 100Base-Tx a 3 porte 1000Base-Fx. Supporta la funzione NT-ring, in modo che i clienti possano creare varie strutture di rete ad anello. È uno switch Ethernet industrialmente (sottostazione) temprato e completamente gestito progettato specificamente per funzionare in modo affidabile in ambienti elettricamente difficili e climaticamente difficili.
Lo switch Industrial Ethernet N-net NT-MIN1063GF-AF4 offre funzionalità di auto-recupero potente e rapida per prevenire interruzioni e intrusioni esterne. Incorpora la tecnologia Ring Ring, Rapid Spanning Protocol (IEEE 802.1w RSTP) ridondante avanzata e il sistema di alimentazione ridondante nella rete di automazione industriale dei clienti per migliorare l'affidabilità del sistema e il tempo di attività nei difficili ambienti di produzione. Protegge inoltre la connettività della rete industriale del cliente con la capacità di ripristino di commutazione utilizzata per l'implementazione di architetture di rete con anello e mesh tolleranti ai guasti. Se la rete industriale è stata interrotta accidentalmente, i tempi di ripristino dell'errore potrebbero essere inferiori a 20 ms per riportare rapidamente la rete al normale funzionamento.
N-net NT-MIN1063GF-AF4 Web Managed L2 + switch di rete ad anello industriale rapido POE supporta anche 4 porte POE con standerd IEEE802.3AF e IEEE802.3AT.
Caratteristiche dell'interruttore Ethernet industriale
1. Serie di switch Industrial Ethernet progettati specificamente per ambienti industriali difficili.
2. Le funzionalità L2 + offrono una migliore gestibilità, sicurezza, QoS e prestazioni.
3. Questo switch Industrial Ethernet supporta le funzionalità di commutazione L2 + inclusa la VLAN 802.1Q, il mirroring, l'isolamento della porta, l'IGMP
Snooping, DHCP Snooping, LLDP, POE + management, IP Source Guard, ispezione ARP, ACL ecc.
4. Supporto spanning tree STP (802.1D) e RSTP (802.1W).
5. I jumbo frame supportano fino a 9,6 K kilobtyes.
6. Supportare la gestione migliorata tramite WEB, CLI, TELNET, SSH, SNMP.
7. Diagnosi del cavo di supporto
8. IEEE 802.3af e 802.3at. Supporta la funzione di configurazione PoE per porta
9. G.8032, supporto <50ms di protezione dell'anello rapido industriale
10. Uso del design industriale: -40 ℃ ~ +80 ℃ temperatura di lavoro e doppio ingresso di alimentazione ridondante (46-54 V CC)
11. Grado di protezione: IP40, design della superficie di raffreddamento del telaio in alluminio, senza ventola, senza foro di raffreddamento.
Specifica dell'interruttore Ethernet industriale
technical parameter

Standard:IEEE802.3,IEEE802.3u, IEEE802.3ab ,IEEE802.3x, IEEE802.1D(STP),

IEEE802.1w(RSTP),IEEE802.1Q(VLAN Tagging),IEEE802.1p(QoS)

Protocol:NT-Ring, IGMP v1/v2, GVRP, SNMP v1/v2/v3, DHCP Client, TFTP, SMTP, RMON, LLDP, HTTP, SSH, Telnet, SNTP Server/Client,.

Flow control:IEEE802.3x(Flow control).Back Pressure

function

Switch function: POE+.RSTP.SNMP.QOS.802.1Q VLAN.Port Trunking.Static multicast filtering.Bandwidth management.Broadcast storm.Port traffic statistics.Online upgrade.Upload and download profiles,User name login system, etc.

Interface

RJ45 ports: 6 ports 10/1001000BaseTX RJ45.

Giga Fiber port:1X3 1000Base-X SFP fiber port.

Rs232 port number:1 RS-232 Control port, baud rate:57600bps

transmission distance

RJ45:100M(Standard CAT5/CAT5e cable)

Multimode fiber:1310nm,2KM

single mode fiber:1310nm,20/40/60Km

1550nm,20/40/60/80/100/120Km

Switch attribute

Gigabit forwarding speed:1.488Mpps

transmission mode:Store and forward.

System switching bandwidth:20G

MAC address table:8K

Buffer:1Mbit Frame buffer.

LED indicator light

System indicator:SYS

Interface indicator:The green light is 1000M,Off is 100M. Yellow light is light and blink for port link-up status,Transmitting and receiving data,Off is link-down status.

Power Supply

Input voltage:46~54VDC

Input mode:Plug in type 6 core 5.08mm spacing terminal

Support redundancy function for dual power supply

work environment

Operating temperature range:-40~75℃

Storage temperature range:-40~85℃

Outer case:IP40 protection grade, corrugated high strength metal case

Installation method: guide rail type.
Switch Ethernet industriale
Confezionamento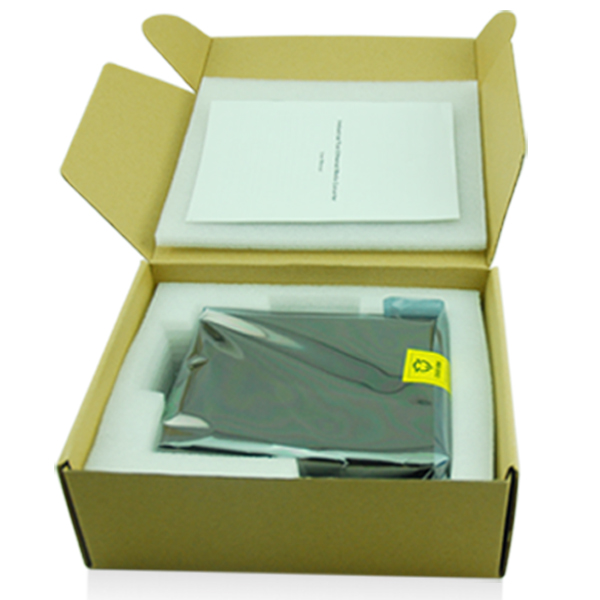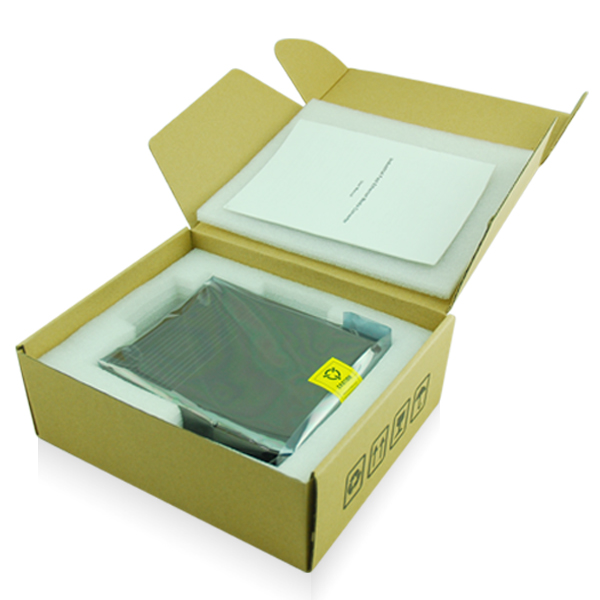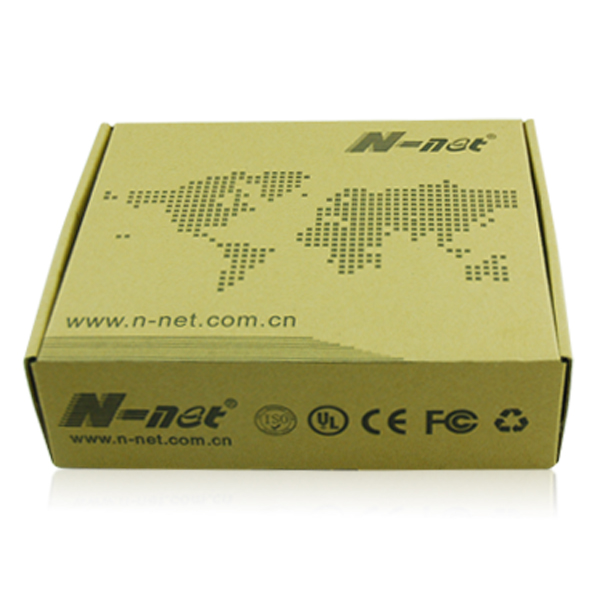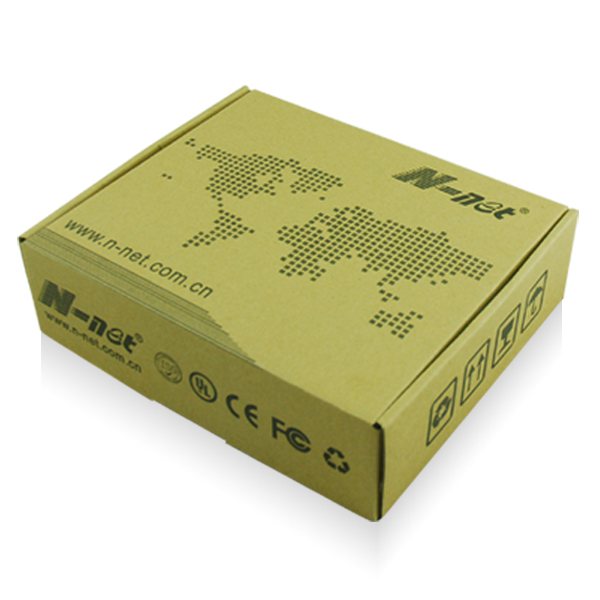 Elenco prodotti : Switch Ethernet industriale > Switch industriale di gestione Web