Switch industriale di gestione web N-net
Gli switch gestiti supportano il protocollo SNMP.

N-net NT-INM1042GF-AF4 è uno switch industriale di gestione Web con 2 porte 4 POE 100Base-TX fino a 2 porte SFP Ethernet 1000Base-X Gigabit.
Il protocollo SNMP è composto da un insieme di semplici specifiche di comunicazione di rete.
Si tratta di uno switch POE Ethernet gestito e ridondante industriale, che supporta IEEE802.3AF e IEEE802.3AT standerd. Questo interruttore supporta anche la funzione POE-auto-check.
Può completare tutte le attività di gestione di rete di base, ha poca richiesta di risorse di rete e ha alcuni meccanismi di sicurezza.
Questo è il riavvio automatico dell'alimentazione elettrica quando l'apparecchiatura PD è congelata.
Il meccanismo di funzionamento del protocollo SNMP è molto semplice, principalmente attraverso una varietà di diversi tipi di messaggi, ovvero PDU (protocollo data unit) per ottenere lo scambio di informazioni di rete.
Tuttavia, gli switch gestiti sono molto più costosi degli switch non gestiti descritti di seguito. [1]
Utilizzato per tenere traccia del traffico e delle sessioni

design industriale: -40 ℃ ~ + 80 ℃ temperatura di lavoro e ingresso di potenza ridondante, livello IP40, secondo i requisiti del livello industriale EMC 4, montaggio su guida DIN o montaggio a parete, supporto di rete ad anello ridondante (tempo di recupero <20 ms), Protocollo RSTP, STP e MSTP, soddisfano i requisiti affidabili e pratici del controllo industriale per il sistema di rete, il design hardware affidabile è appositamente utilizzato per il funzionamento continuo della comunicazione industriale.
Funzionalità di commutazione industriale della gestione Web
1. Serie di switch Ethernet industriali, design per ambienti difficili e severi.
2. Supporto CLI, configurazione rapida della funzione gestita principale
3. Supportare IEEE 1588 PTP V2, ottenere una sincronizzazione dell'orario di rete precisa.
4. Conformità standard: IEEE802.3 10Base-T, IEEE802.3u 100Base-T, IEEE802.3ab 1000Base-T, IEEE802.3x Controllo del flusso, IEEE802.1Q, IEEE802.1p, IEEE802.3at PSE
5. Supporta l'alimentazione POE fino a un massimo di 60 W per porta singola
6. L'opzione DHCP 82 utilizza un indirizzo IP diverso.
7. Supporta il protocollo di brevetto N-NET [NT-Ring "(tempo di recupero <15ms), STP RSTP, MSTP, Ethernet ridondante.
8. Supporto IGMP statico e dinamico, GMRP
9. Supporto VLAN, IEE 802.1Q VLAN e protocollo GVRP, piano di rete semplice
10. Supporto del mirroring delle porte
11. Supporta il protocollo Ethernet / IP e Modbus / TCP, da utilizzare per i dispositivi gestiti e di controllo
12. Supporto IP Multicast e controllo storm storm
13. Gestione della larghezza di banda: supporto del canale Ethernet, limitazione della velocità e della tempesta di trasmissione
14. Supporto Qos e Tos / DiffServ, utilizzare per il controllo e la gestione del flusso
15. Support Link Aggregation, migliorando la disponibilità della larghezza di banda.
16. Questo switch Ethernet industriale supporta SNMPv3, IEEE802.1X, HTTPS e SSH, aumenta la sicurezza della rete
17. Supporta la gestione della rete SNMPv1 / v2c / v3 con diversi livelli di sicurezza
18. Supporto TACACS +
19. Adotta RMON, migliora efficacemente il monitoraggio della rete e la capacità di previsione
20. Adottare la gestione della larghezza di banda, per garantire una rete stabile
21. Supporta il blocco della porta dell'indirizzo MAC, difendendo l'invasione illegale.
22. Tramite e-mail e uscita relè, Ottieni allarme automatico
23. Supporto riavvio e ripristino della configurazione predefinita
Specifiche degli switch industriali per la gestione web
Technical parameter

Standard: IEEE802.3 10Base-T, IEEE802.3u 100Base-T, IEEE802.3ab 1000Base-T, IEEE802.1Q, IEEE802.1p, IEEE802.3at PSE

Protocol: ARP, ICMP, TCP, UDP, DHCP, DNS, HTTP, Telnet, RSTP, SNMP

Follow control: IEEE802.3x follow control, Back Pressure

function

Switch function: NT-Ring.RSTP.SNMP.QOS.802.1Q VLAN, TRUNK, Bandwidth management, broadcast storm, online update, upload and download configuration file, user entry system and so on.

NT-Ring: support Single, couple, Chain, Dual homing ring network structure

Port

RJ45 port: 4 10Base-T/100Base-TX

Fiber port: 2 1000Base-X SFP

Serial port: 1 channel RS-232, Baud rate 57600bps

Distance

category-5 twisted pairs:100M (CAT5/CAT5e)

multi-mode:1310nm, 2KM

single-mode:

1310nm:20/40/60Km.

1550nm:20/40/60/80/100/120Km

Switching

MB switch speed: 148810pps.

GB switch speed:1488100pps

MB maximum super superficialfacevelocity: 148810pps.

GB maximum superficialfacevelocity:1488100pps

Transmission mode: store-and-forward, System bandwidth:5.6G

MAC: 8K.

Buffer:1Mbit

LED indicator

System indicator: SYS

Port indicator: Green lights 100M, otherwise 10M, and yellow light mean link-up, yellow light and glitter means link-up, sending and receiving data. Otherwise link-down.

Power supply

Input voltage: 48~56VDC

Input mode: plug type 6 core 5.08mm, gap wiring terminal. Support redundant power

Power consumption

<10W

Working environment

Working temperature:-40~80℃.

Storage Temperature:-40~85℃

Shell: IP40 level, crimped and strong metal shell.

Installation: DIN-Rail mounting or wall mounting.
Gestione web Industrial Switch Packaging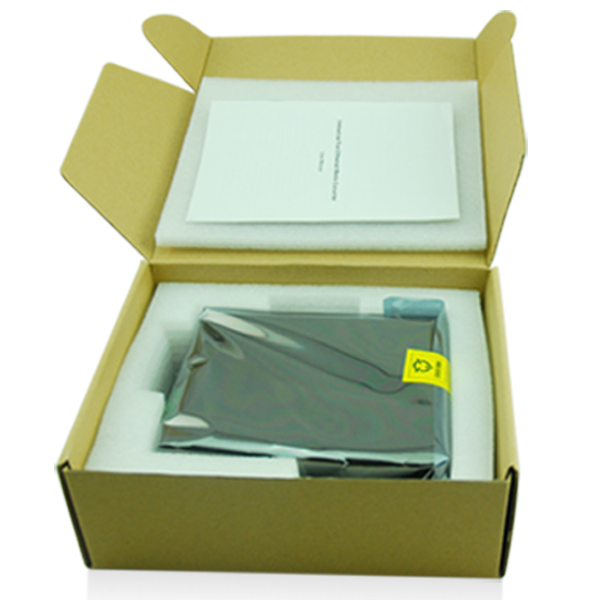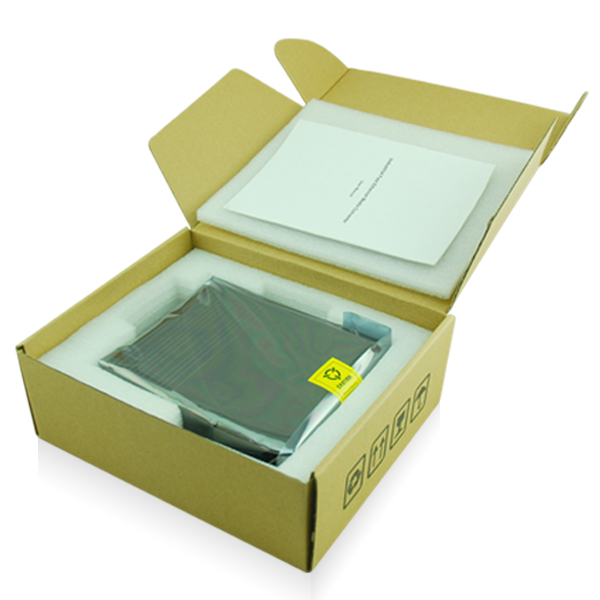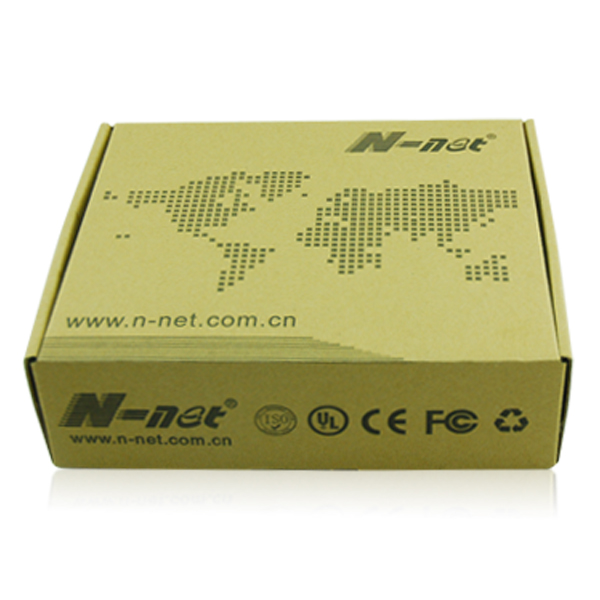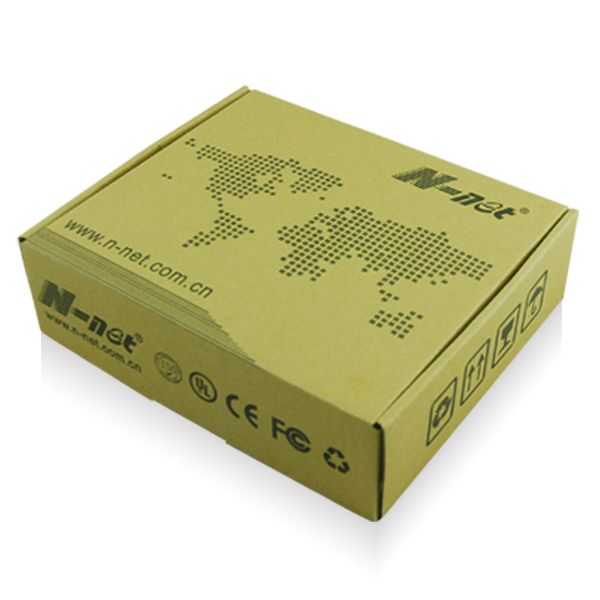 Elenco prodotti : Switch Ethernet industriale > Switch industriale di gestione Web